- COMMAND AT SEA -
- SCENARIO BOOKS -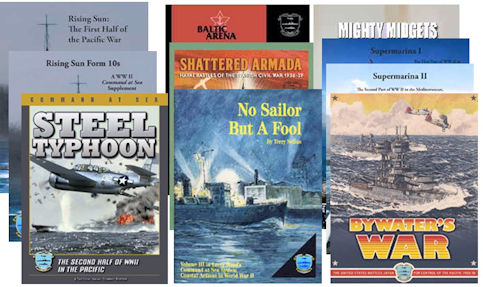 Command at Sea (CaS)
is a World War II tactical naval rules system. It can be used to simulate almost every naval operation of World War II with accurate and consistent results. Victory depends as much on the tactics and planning of the players as on the ships and equipment under their command.
CaS
uses the same format and terms as the other
Admirality Trilogy
games.
The scenario books for
CaS
allow you to explore both historical, "what if", and completely hypothetical battles corresponding to the period covered by
CaS
. Enough ship, aircraft, and system data is provided in each book to play the scenarios, and they also include historical background and other information.
Other
CaS
products:
Command at Sea 4th Edition rules system
Command at Sea Fleet Series